As someone proud to call Florida their home, we know that living near and playing in the water is an essential part of your life.
Your everyday routine involves a refreshing dip in the pool or taking the boat out for an afternoon cruise. But with all these water activities comes the responsibility of maintaining your pool house and your big, shiny floating toy.
For those just learning how to take care of a new pool or boat for the first time, we know electrical safety isn't always the first thing on your mind. That's why we wrote another post all about pool electrical safety and devoted a whole article here to covering safety tips for your boat and boat dock.
The Importance of Boat/Dock Electrical Safety
Before we dive into the checklist, we just wanted to answer one big question, "why is electrical safety on or around your boat so important?"
Electrical shock drowning (ESD) is a bigger problem than you may think as a deadly hazard around waterways and beyond. You see, when an electrical current passes through the water— as the result of improperly wired pumps, boats, or lighting, improperly grounded wires, or stray current in the ground— it can send a shock through a swimmer's body and paralyze them. Without proper motor function, paralyzed swimmers can easily drown.
As a boat or dock owner, it's your responsibility to take the necessary steps to prevent electrical shock. As a matter of fact, you could get in big trouble if you break The National Fire Protection Association's (NFPA) and National Electrical Code's (NEC) mandated regulations.
Here's a quick checklist to make sure you're keeping your boat and docking area safe from electrical shock and related hazards.
Let's Start with Your Dock
A good place to start is with an annual walk around of your dock come spring, looking for visible signs of problems.
Inspect Your Dock Electrical Panel Box
All your electrical current flows into this important box, making it a main point of assessment for any electrical safety check.
Starting from the outside, is your box cover in good condition?
Do you see any cracked or frayed cords or wires?
Do you see corrosion or heat damage?
Was it professionally inspected within the last year? (look for a sticker)
If you see any red flags, don't waitto have it professionally repaired or checked.
Test Your GFCI Receptacles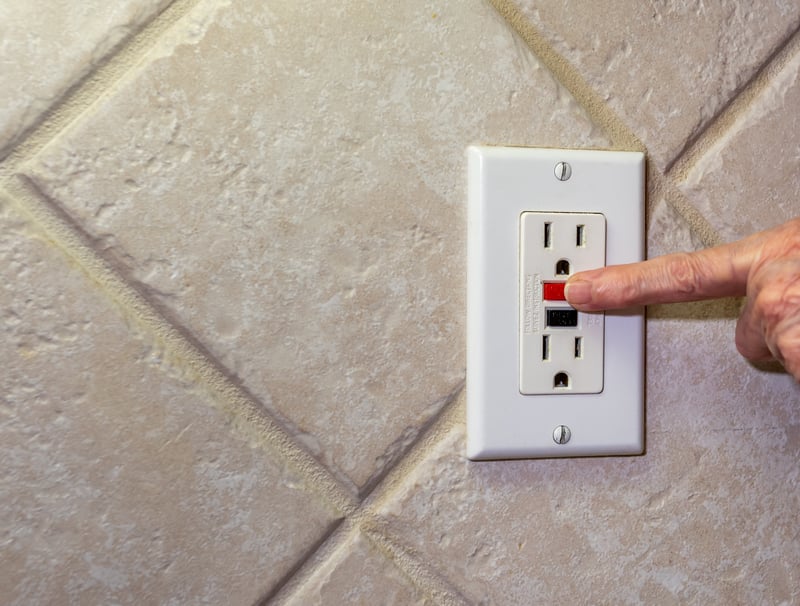 You should have ground fault circuit interrupter (GFCI) breakers on circuits pumping electricity to the dock, which are designed to cut your electrical current for safety if they sense water near the receptacle.
As of 2011, The NEC requires all docks to be outfitted with GFCIs— so whoever set up your dock should have added them.
Once a month, test your outlets with voltage testers to make sure they're working properly
Inspect Your Conduit Tube
This metal line will travel from your home to your dock's shoreline and shouldn't have any holes or cracks in it or joints separated.
Double-check that your conduit's intact with no visible wear or damage. You shouldn't be able to see any exposed wires!
Check Your Bond Jumpers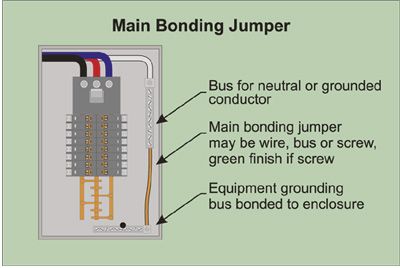 A grounding wire jumper should be installed between all pivot points on your boat's ramp, dock stiff arms, breakwaters, etc. It connects all metal parts of your dock to a grounding road on the shore that helps ensure your GCFIs shut off when water is detected.
Make sure jumpers are properly connected and that those connections are secure.
Look for cords leading to the pumps or lifts for fraying or damage, as you did inside of your electrical panel box.
If You Don't Already Have One, Consider Installing a ShockIQ System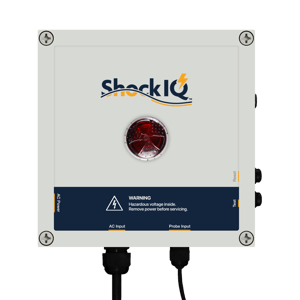 ShockIQ is a high-tech device that monitors your dock frame and the water around your shock sensor. If a stray electric current is detected, ShockIQ sounds an alarm and shuts off power to your dock. This is just one added layer of electrical safety for your pool dock!
Chat with Neighboring Dock Owners
You may have taken all the precautions, but if you have a dock nearby, their electrical current could travel through the water to yours! The ESFI recommends a 50-yard difference between an electrical-powered dock and swimmers for maximum safety. It doesn't hurt to double-check that you're spaciously separated from other boaters.
After ensuring your dock is properly grounded, talk with your neighbors about their inspection and work together to improve your collective electrical safety.
Onto Your Boat
Dock's done! Now let's hop onto the boat.
Inspect Your Boat Electrical Panel Box
Your boat will have an electrical panel just like your dock. Jump back up to our checklist above and double-check this unit as well.
Check Outlets & Switches Onboard
Just like you'd inspect your home outlets and switches, your boat also needs checking over.
Are your outlets warm to the touch?
Do you see any discoloration or signs of heat damage around the outlet or switch face?
Do you hear a crackling noise when something's plugged in?
Do you see a spark when pulling something out of the outlet?
Are plugs falling out of the outlet or very loose?
These are all warning signs that your outlets or switches need further attention from an electrician.
If Your Boat Has AC, Leave That to a Professional
Boats with AC systems are a whole different beast! These systems have their own equipment leakage circuit interrupter (ELCI) protection and must comply with The American Boat and Yacht Council (ABYC) standards.
Each year, have your AC unit serviced by a ABYC Certified Technician
Schedule a Professional Dock Inspection
Be sure to check out The ESFI's Boating and Marina Safety resources for more electrical safety information.
Your boat and dock should be professionally inspected once a year to stay on top of NEC, NFPA, and ABYC compliance.
Don't delay. The safety of your loved ones depends on your diligence. Explore our Residential Electric Services for electrical safety peace of mind every time you hit the water.